Complutense University of Madrid (UCM)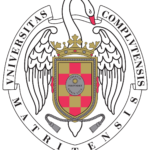 UCM participates in iSee with the team of researchers from the GAIA research group (Group of Artificial Intelligence Applications) at the Computer Engineering Faculty of Complutense University of Madrid (UCM). GAIA gathers 8 senior and 6 junior computer science researchers in Applied Artificial Intelligence with a strong focus on their software engineering aspects to ensure they are efficient, maintainable and reusable. The research group has broad experience in software architectures, knowledge-intensive applications, Case-Based Reasoning (CBR), AI methods applied to recommender systems, decision making in groups and behaviour modelling in simulation environments.
BT France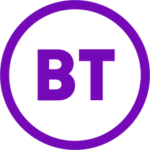 BTF's main activities are the provision of managed networked IT services, broadband, remote collaboration as well as managing cybersecurity operations and their regulatory compliance. BTF research aims at applying AI in a number of concrete areas for example network routing, field force, diagnosis automation and cyber-threat detection. The research team of BTF are developing new techniques of operating AI and undertake research into new models of explainers to promote the responsible use of AI. The team started evaluating decisions recommended by these models and linking them to the impact on individual goals. Future regulation of AI is likely to enshrine this principle to comply with obligations when using AI systems.
Robert Gordon University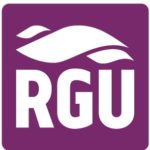 Robert Gordon University (RGU) is in Aberdeen, Scotland, UK and was established as an educational institution in the 18th Century by the prosperous merchant Robert Gordon. Over the last decade, RGU has consistently had one of the best records of any UK university for graduate-level employment. The Artificial Intelligence and Reasoning group involved in this proposal consists of 15 active researchers and over 10 PhD students. The group sits within the school of computing which is also a member of the world-leading Scottish Informatics and Computer Science Alliance (SICSA), consisting of 14 Scottish universities (including Edinburgh, Glasgow and St Andrews). Specific areas of interest include case-based reasoning, machine learning, mobile and sensor applications, NLP and conversational AI. The group is closely linked with the Smart Data Technologies Centre, which aims to bring the benefits of analysing and mining vast quantities of data to industry in collaboration with the global business and technology leaders such as IBM and British Telecom.
University College Cork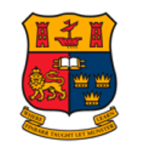 Established in 1845, University College Cork (UCC) is one of the premier research institutions in Ireland. It is ranked in the top 2% of universities worldwide based on the quality of its research outputs and peer esteem indicators. Our researchers collaborate with over 2400 organisations of the world's top universities across 130 countries. The group that will participate in the project is part of the Insight Centre for Data Analytics, and also part of the Centre for Research Training in AI and is based in the School of Computer Science and IT. Insight is Ireland's national research centre in data analytics and applied artificial intelligence, co-hosted by four universities in Ireland, and is the largest university research grant issued by the Irish state. It has approximately 420 researchers and staff working together across these universities. Insight brings together expertise in such areas as artificial intelligence, constraint programming, satisfiability, recommender systems, case-based reasoning, machine learning, statistics, media analytics, sensing, linked data, semantic web, and natural language processing.
Industry Supporting Partners